24 Aug

A Sampling Of Our Favorite Smoky Mountain Attractions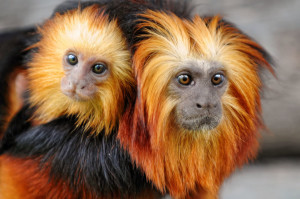 How blessed we are to live in the Great Smoky Mountains! Trust us, we don't take it for granted. Not only is our neck of the woods beautiful, but living here is a lot of fun too! When we're not making (and eating) breakfast, we're out enjoying this spectacular area. Here are just a few of our favorite things to do in the Smoky Mountains:
Great Smoky Mountain National Park – We sit at the footsteps of our nation's most visited national park, and did you know that entrance is free? We love a good long drive through the Smokies and we also love a good hike. We recommend you start your day at Sugarland's Visitor's Center (http://www.nps.gov/grsm/planyourvisit/visitorcenters.htm#CP_JUMP_48430).  They have restrooms, a topographical map of the Smoky Mountains, a fascinating museum of our native plants and animals, and a great gift shop. Picking up a trail guide is a great idea and their staff is on hand to answer questions. With their help, you can pick an appropriate trail and head on your way!
A Relaxing Day In Sevierville – Sure, Pigeon Forge and Gatlinburg are packed with attractions. But have you ever spent a day in Sevierville? After breakfast at Flapjack's, head over to Forbidden Caverns. What once was a shelter for Indians and a hide-a-way for moonshiners is now an amazing display of stalactites and stalagmites. http://www.forbiddencavern.com/ After touring the caverns, head back into town and visit the folks at Rainforest Adventures. Rainforest Adventures is home to over 600 live creatures, and be sure to visit their petting zoo too! http://www.rfadventures.com/ Both Forbidden Caverns and Rainforest Adventures are also great attractions to visit on cold or rainy days! Check out www.visitsevierville.com for a complete list of attractions.
Jam-Packed Action – Dollywood, Splash Country, Ripley's Aquarium, Nascar Speedpark… there's no such thing as "too much fun"! We love roller coasters, water slides, sharks and go-carts… and good thing too! The cities of Sevierville, Pigeon Forge and Gatlinburg are packed with awesome attractions. We love them all!